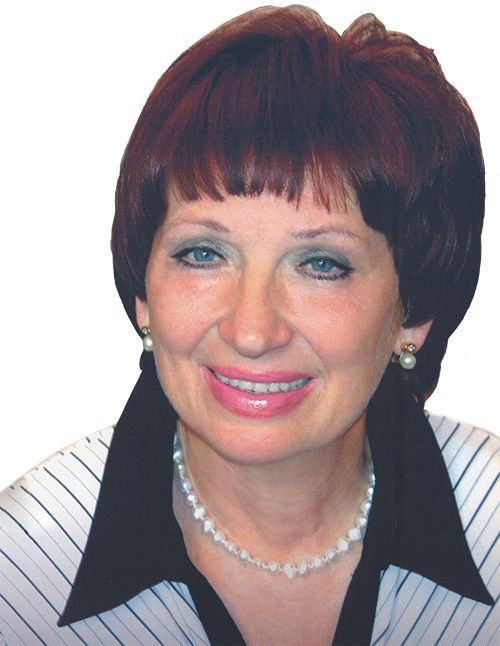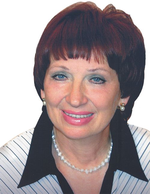 "The basic principle of our company is professionalism, reliability assurance, fidelity to high ethical and professional standards of patent attorneys.

Galina Andruschak

the General Director
Galina Nikolaevna Andruschak, a Russian (without limitations on the type of activity) and Eurasian patent attorney, is the founder and the General Director of Patentniy Poverenniy LLC. Upon graduation from MEI, she was working at the Russian Institute of Space Device Engineering as a development engineer, head of sector, head of patent department.
She graduated from the Russian State Institute of Intellectual Property with a degree in jurisprudence and also completed an advanced training course for patent attorneys at Moscow State University. In 1996, Galina Nikolaevna founded the company Patentniy Poverenniy engaged in all aspects of intellectual property protection in Russia and abroad.
The employees of this company are Russian patent attorneys and lawyers specializing in Russian and foreign civil law. The company has designers and translators among its non-staff employees. Company's external consultants include the leading specialists in various fields of science and technology, Russian and foreign law, as well as foreign patent attorneys. Companies that trust us: First Moscow Watch Factory, Yandex Company, Bazelevs Company, Dymov Company, Promsvyazbank, Pharm-Sintez CJSC, Mail.Ru Games, KALINA Concern, E-Auto Company, SCC Sovintel, Russky Kholod Concern, Russian Tea Company, ITAR TASS, Moscow Lomonosov State University, DON-Stroy Company, Radio Maximum, Radio Chanson, Russian Radio, Russian Game, Third Millennium, Mosazervinzavod, HO Holding of Vines, Russian Academy of Natural Sciences, Eye Prosthetics Center, Obstetrics and Gynecology Center, Adidas, Masterdent, Polaris International Ltd, Sony Music Entertainment, and many others.
Соответствие требованиям
В ООО «Патентный поверенный» в соответствии с требованиями федерального закона РФ от 28 декабря 2013 года № 426-ФЗ «О специальной оценки условий труда» проведена специальная оценка условий труда.
Все рабочие места соответствуют государственным нормативным требованиям охраны труда, класс условий труда — 2.